Colleague of the Month - June 2020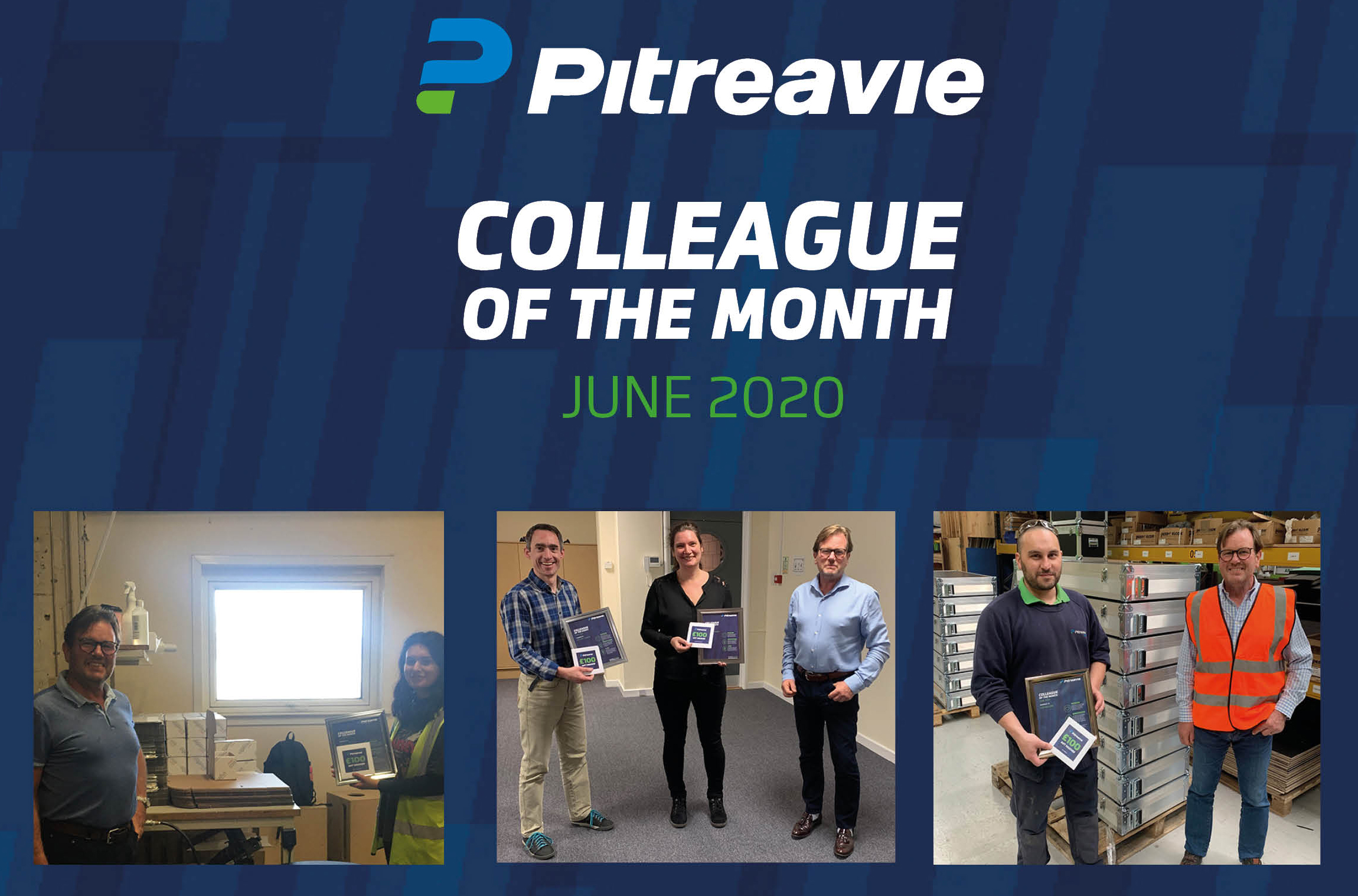 At the end of June, we decided to do our usual colleague of the month awards a little differently.
It was difficult for our exec team to choose just one worthy winner, so they chose 4!
Congratulations to our winners Fiona, Michael, Ian and Mia! Each of our winners were selected for their display of our core company values: passion, innovation and care.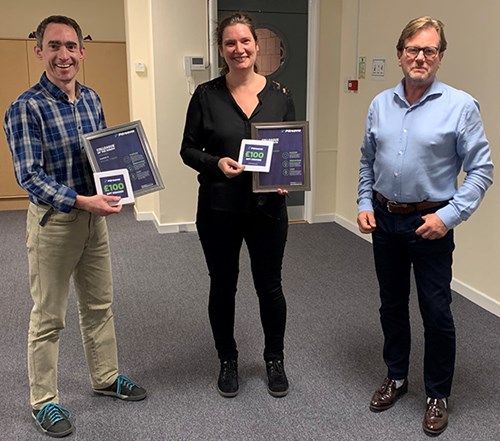 Fiona Alexander - Customer Service Team Leader 
Passion - Fiona is extremely passionate about her role and always remains positive despite and often demanding workload.
Innovation - Fiona is continuously working to improve procedures at our new Cumbernauld site and works hard to ensure that things run as smoothly and efficiently as possible. 
Care - Fiona displays her care for the company every day. She often works long hours to ensure that the work is complete and frequently goes the extra mile. 
Michael Cowan - Design Manager 
Passion - Michael is clearly very passionate about his role as a designer. This is demonstrated by his attention to detail. His industry experience is second to none and he produces great work.
Innovation - Michael is innovative every day. He is always offering insight and advice to customers to ensure that the design suits their needs.
Care - Along with Fiona, Michael works long hours at our Cumbernauld site going above and beyond the call of duty to ensure that all work is completed on time and to a high standard.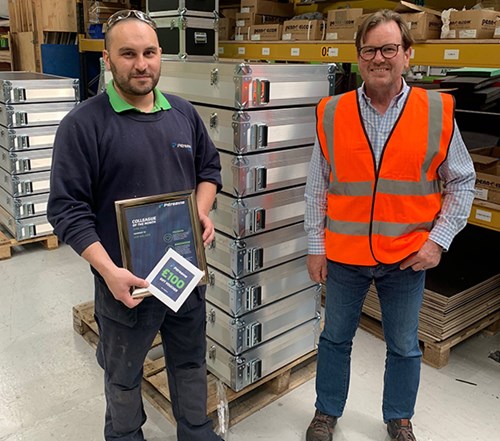 Ian Walker - Case Maker
Passion - Ian has displayed a high level of passion, even working outside in the rain to make crates, maintaining a tremendous attitude throughout.
Innovation - Ian adapted to working alone during the covid-19 outbreak and worked his way through a huge amount of orders before his partner returned to work. this transition was not easy but Ian adapted well.
Care - Ian has also assisted with tasks outside of his department, such as timber manufacture site visits and deliveries. His attitude has remained extremely positive.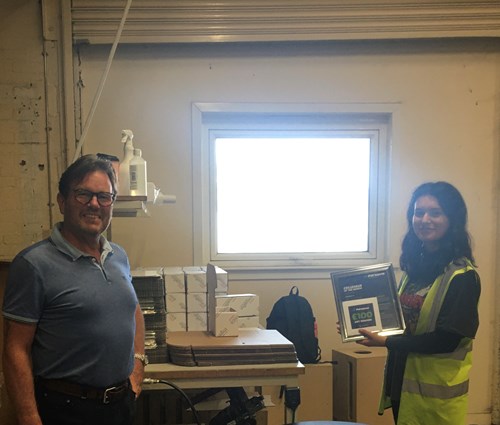 Mia Hutchison - Assembly Operator
Passion - Mia has shown that she is very passionate about her role and has shown fantastic leadership potential at just 16 years old.
Innovation - Mia has adapted to her new role fantastically. She frequently shows initiative and asks questions to improve her work.
Care - Mia is a very dedicated young person who cares about the company and her career. We are very happy to have her onboard!
Congratulations to all of our amazing winners!!