Pitreavie Cases Support Pufferfish With Custom Flight Cases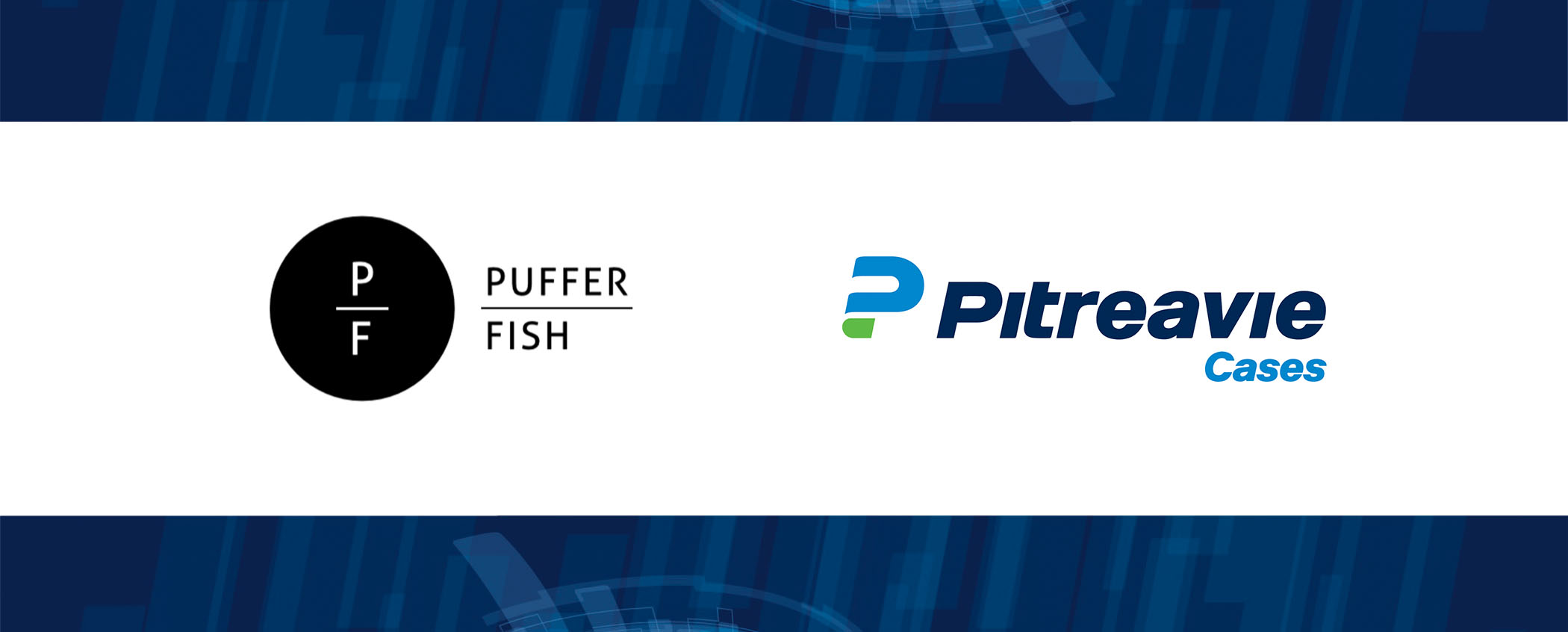 At Pitreavie we are always delighted when we receive positive feedback from our customers. That's why we were so happy to hear from Tom Allan, Production Manager at Pufferfish, about his experience in working with our cases division.
Pufferfish design and manufacture unique spherical displays for offices, exhibitions and events. Due to the complex nature of the products, Pufferfish frequently need to transport expensive parts as well as intricate AV equipment. It is therefore vital that their transit packaging is of the highest quality, whilst expressing the all-important brand image that Pufferfish work so hard to maintain.
"Since we were initially introduced to Pitreavie Group we have struck up an excellent working relationship and they have become one of our most valued key suppliers. We have found that they inherently understand our needs, due to their customer-focused approach - They are always highly responsive and approachable, and have given us great confidence with a high level of expertise in design, materials and the manufacturing process.
With our bespoke flight cases and single use timber crates, designed to securely transport and protect our high end audio-visual systems, the team were able to provide the required high level of finish, whilst at once improving quality and saving cost. As an environmentally conscious customer, shipping our goods to all parts of the world, Pitreavie were able to help us lessen our impact on the planet whilst retaining a suitably robust finish - they achieved this by appropriate material and process selection, and in reducing excess wastage in the design.
The packaging of our systems is vital to making a good first impression when unboxing our products. As such we are always looking to improve the fine details, and at every step Pitreavie have been there to advise and assist. Whether we have provided detailed CAD or just basic measurements and notes by hand the results have been exactly what we asked for, and all orders have been delivered in a very timely fashion. All aspects of the design have been well thought through including finish, ease of shipping and loading, compact storage, recyclability, and where continued use is required we have not had to compromise on quality.
Conversations around design are sometimes best had face to face, and despite our offices being 120 miles apart the sales and design team have been more than happy to go these extra miles to add a much appreciated personal touch. Moreover such visits have been prompted from their side, and in advance of our requirement - Seemingly no bridge is too far for Pitreavie to deliver both high quality customer care, and quality of product.
With the development of such a great relationship it was an obvious choice to subsequently move all of our flight case and timber crate orders, plus any subsidiary packing material requirements through Pitreavie. We continue to find them competitively priced, with a short turnaround time and prompt delivery. With all the relevant boxes ticked we are and will remain very happy customers - Long may our relationship continue!"
Tom Allan, Production Manager, Pufferfish.
We would like to thank Tom and the team at Pufferfish for their kind comments.
We are pleased to have established such a great working relationship with Pufferfish and hope that this will continue for many years to come.
If you'd like to know more about Pufferfish, you can visit them at pufferfishdisplays.com