Takeaway Reimagined - Sarti Italian Deli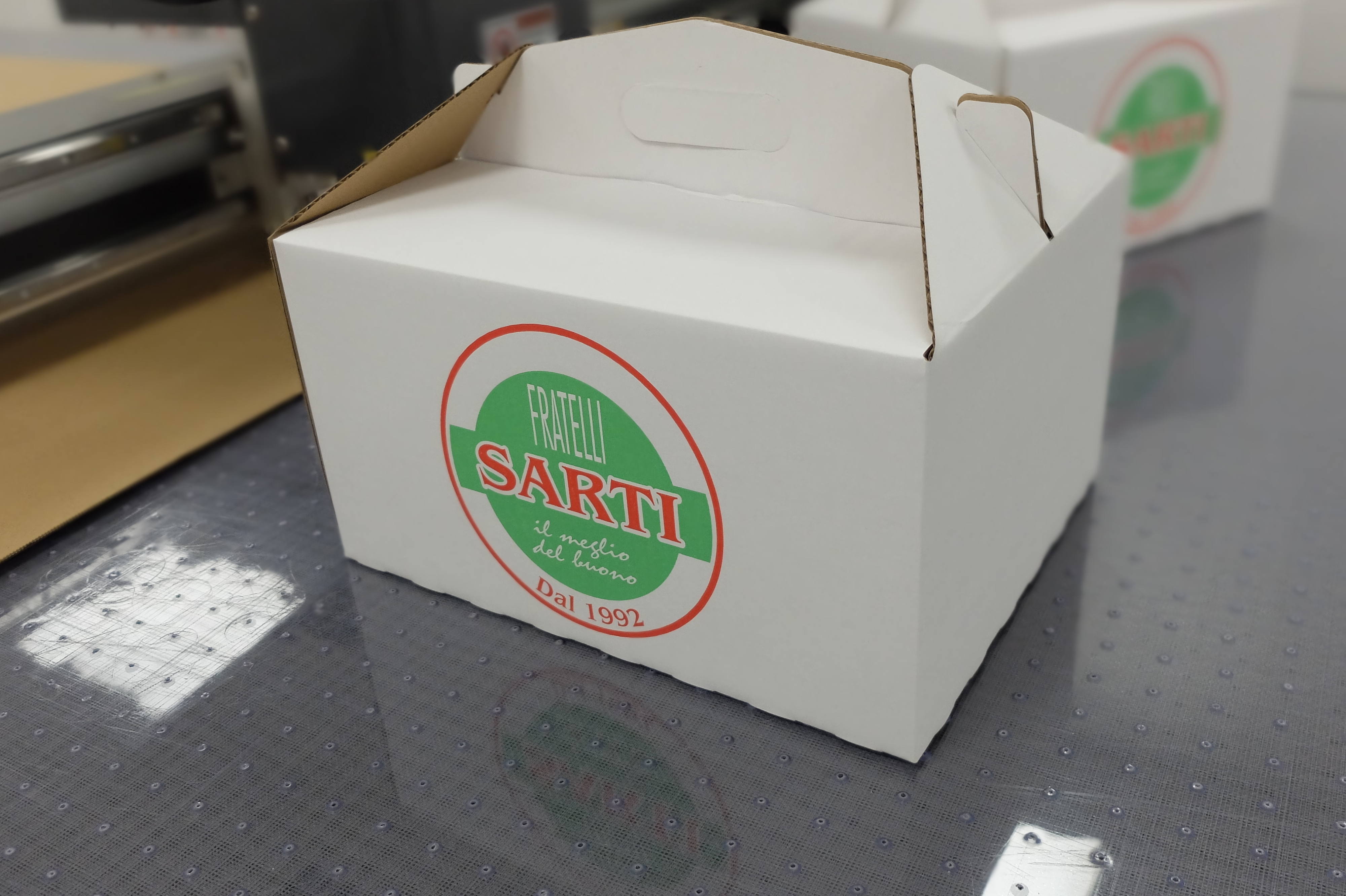 Sarti is a group of restaurants in Glasgow City Centre. Opening their doors in 1992 in Wellington street, Sarti quickly grew across various city centre locations and became famous for their unique blend of fine Italian ingredients with outstanding Scottish produce. They soon developed an enviable reputation as Glasgow's favourite Italian restaurant.
The outbreak of Covid-19 earlier this year has lead to a huge change to the way that restaurants operate. Sarti quickly adapted to a takeaway home delivery model in order to continue their supply of authentic Italian cuisine to their loyal customers.
Adapting to these changes so quickly meant that Sarti had to use any cardboard box they could source within the restaurant to facilitate the deliveries. This was far from ideal and the desire was to create home delivery packaging which reflected the brand, as well as being robust enough to support heavier items from the product range including wine, olive oil and meat packages.
Following discussions to understand the requirements, the original 'meal for 4' box was redesigned with a contemporary crash-lock base. This meant that assembly was a lot quicker, and that Sarti could deliver anything from fresh pasta sauces and bags of pasta to bottles of wine, in a professionally presented box. The environmental impact has also been reduced, with increased recyclability making it easier for Sarti's customers to dispose of the box.
Scott Alexander, Pitreavie's Manufacturing Director, noted that:
"As a regular customer at Sarti this was a great opportunity to be involved in assisting the development of takeaway packaging for the restaurant to ensure their loyal customer base still have the option of enjoying some favourite dishes & wines direct from the restaurant. As we enter a 'new normal' lifestyle, we are delighted to help Sarti keep delivering fantastic food across the Glasgow area."
Daniela Sarti, Director at Sarti Italian Deli said:
"I am delighted with the solution that Pitreavie have created for us. In fact, it was almost like Pitreavie knew what Sarti needed before even I did! The service was faultless and turn-around time was incredible at a time when we needed it most. More than that it was a real pleasure to develop and strengthen our relationship with a valued customer. The design and supply of these boxes has been pivotal to us maintaining some form of business and brand continuity during this uncertain time."
At Pitreavie we are delighted to have helped Sarti to adapt their takeaway operation. We look forward to working with Sarti well into the future, to help them to deliver authentic Italian cuisine across Glasgow city centre and beyond!
To find out more about Sarti Italian Deli, please visit www.sarti.co.uk/ or click the image below