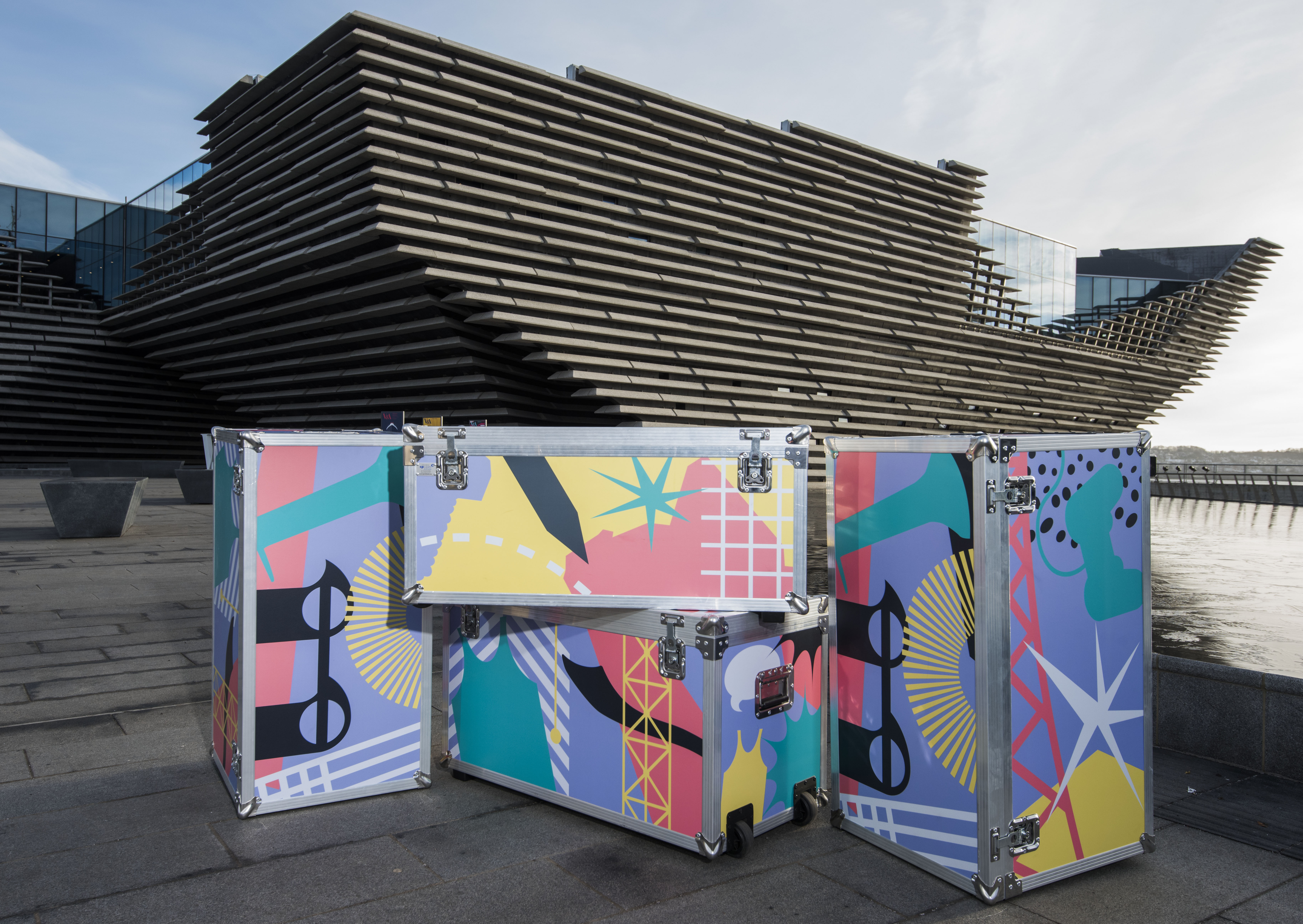 Pitreavie Cases were delighted to be commissioned by Scotland's first design museum, the V&A Dundee, to carry out the design and manufacture of bespoke artefact and transit cases.
As Scotland's first international centre of design, the V&A Dundee presents the brilliance of Scottish creativity and the best of design from around the world. It is the first ever dedicated design museum in Scotland and the only other V&A museum anywhere in the world outside London, providing a place of inspiration, discovery and learning.
The learning team at the V&A have created a tactile, multisensory resource to complement the building and its collections. A handling collection, including 3D printed jewellery, original rivets from the Forth Road Bridge as well as fabric samples, glass and comics, supports guided tours, enabling visitors with sensory impairments or additional support needs to better engage with the collections within the museum.
A solution was required to allow staff to securely store, transport and display this diverse collection. Pitreavie Cases were selected to supply and manufacture the bespoke artefact and transit cases as they offered premium quality of finish, value and service with the added benefit of being local. This allowed discussions about the objects and cases between the V&A Dundee and Pitreavie Cases to be made in person which simplified the entire process.
Pitreavie Cases designers measured and modelled the equipment and then set about creating the bespoke flight cases with foam inserts to fully protect the collections. They also produced the stunning external vinyl wraps which were designed by Scottish graphic designer Angela Kirkwood.
Stephen Heslop, Managing Director at Pitreavie Group said "We were delighted that Pitreavie Cases were commissioned to undertake this project, working in partnership with the prestigious V&A Dundee. Each case was designed and manufactured to meet the client's exacting requirements utilising the best materials and highest quality build standards."
Peter Nurick, Communities Producer at V&A Dundee said "The cases and objects have been used to support workshops within the V&A Dundee and have also been taken across the local area to support the museum's work with individuals living with dementia and additional support needs.
The reactions from both staff and visitors have been hugely positive. Colleagues in other cultural organisations across the UK have also been impressed with the resource."