Colleague of the Month - April 2020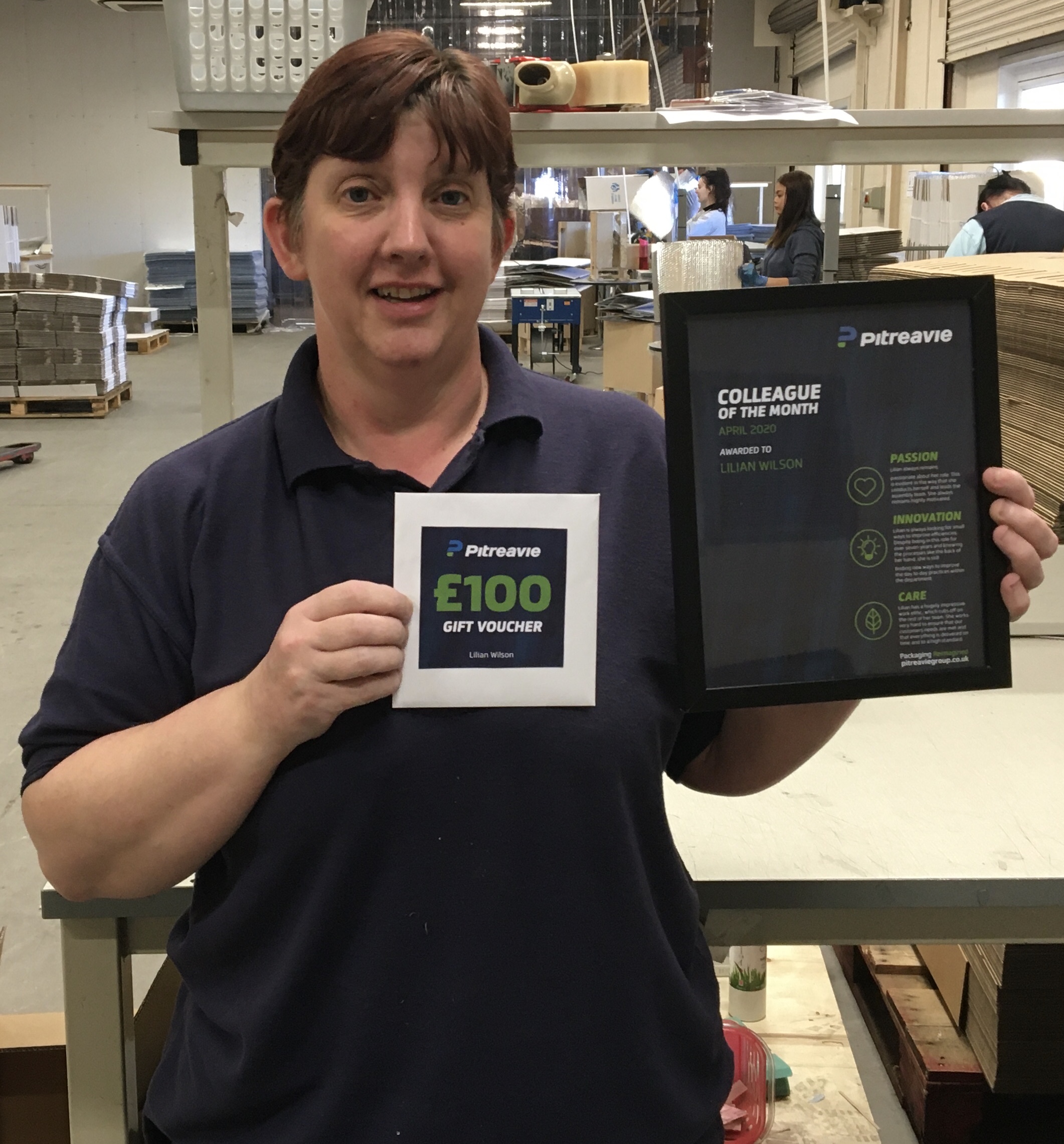 Congratulations to our Colleague of the Month for April 2020, Lilian Wilson.
Lilian is our Assembly Supervisor and is based in Glenrothes. She was nominated for the award 5 times, which is a company record!
Lilian was chosen for the award due to her continuous display of our company values - passion, innovation and care.
Passion - Lilian always remains passionate about her work. This is evident in the ways that she conducts herself and leads the assembly team. She always remains highly motivated.
Innovation - Lilian is always looking for small ways to improve efficiencies. Despite having been in her role for over seven years and knowing the processes like the back of her hand, she is still finding new ways to improve the day to day practices within the department.
Care - Lilian has a hugely impressive work ethic, which rubs off on the rest of her team. She works very hard to ensure that our customer's needs are met and that everything is completed on time and to a high standard.
Congratulations again Lilian, we hope that you enjoy your M&S voucher!