Pitreavie Contract Packing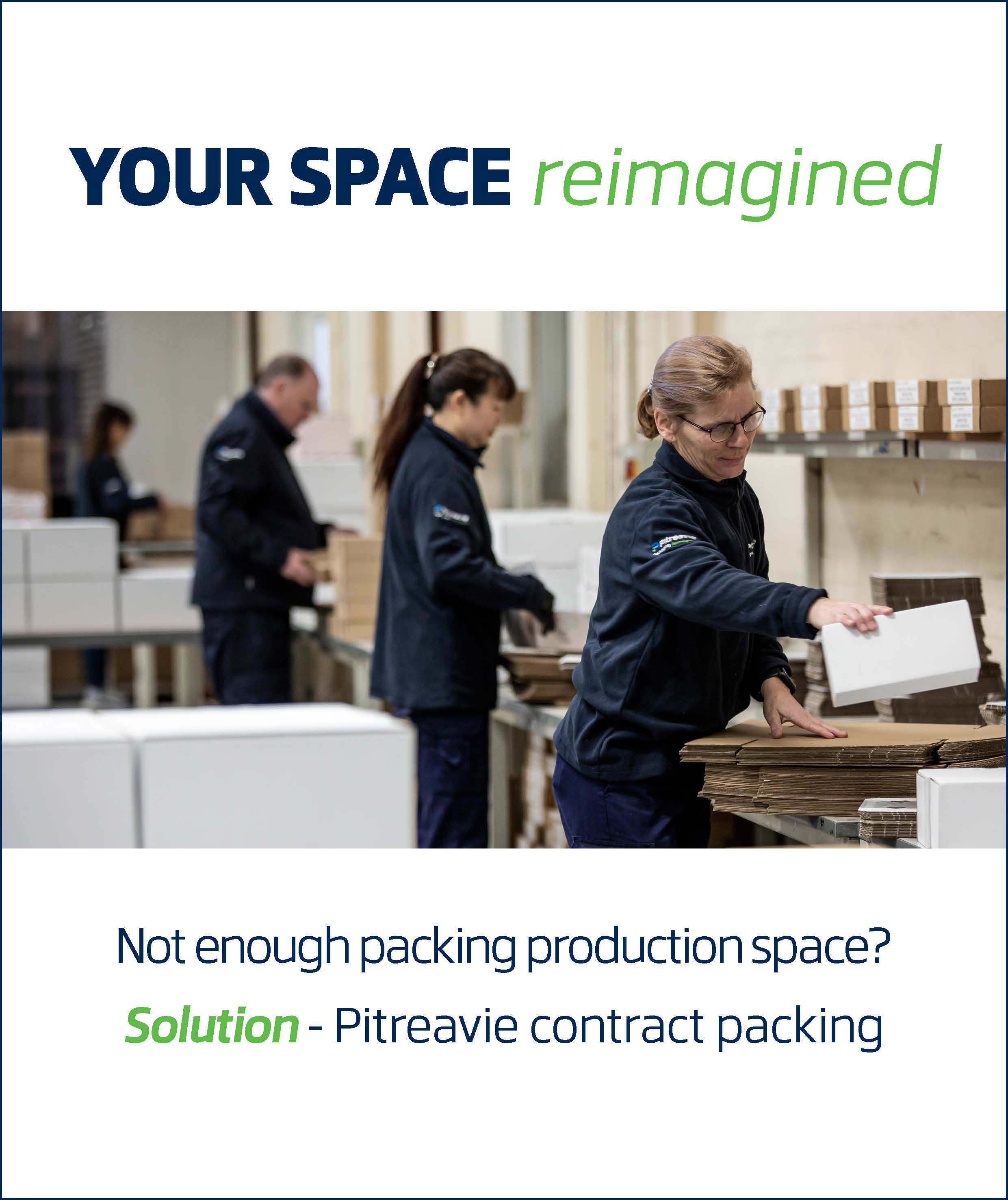 Struggling for packing production space? // Solution – Pitreavie Contract Packing
Assembly and packing of your boxes can often become a sizable operation. With storage of stock, assembly line set up, equipment, staff and palletisation facilities, packing can expend a huge amount of space. Along with the new social distancing guidelines and the physical area needed to enforce, the packing operation can hijack your entire space as well as being extremely time consuming when operating on a skeleton staff.
We have the solution.
Our Pitreavie contract packing division. We have over a decade of experience in this area and have facilities at our Glenrothes and Cumbernauld premises which provide sophisticated and modern solutions. Our experienced assembly teams apply their wealth of knowledge and expertise to ensure that customer products are packed in the most efficient and effective way.
Allow your team to prioritise and maximise available space. Let Pitreavie pack for you!
To find out more about our contract packing, please click here or email us at sales@pitreaviegroup.co.uk