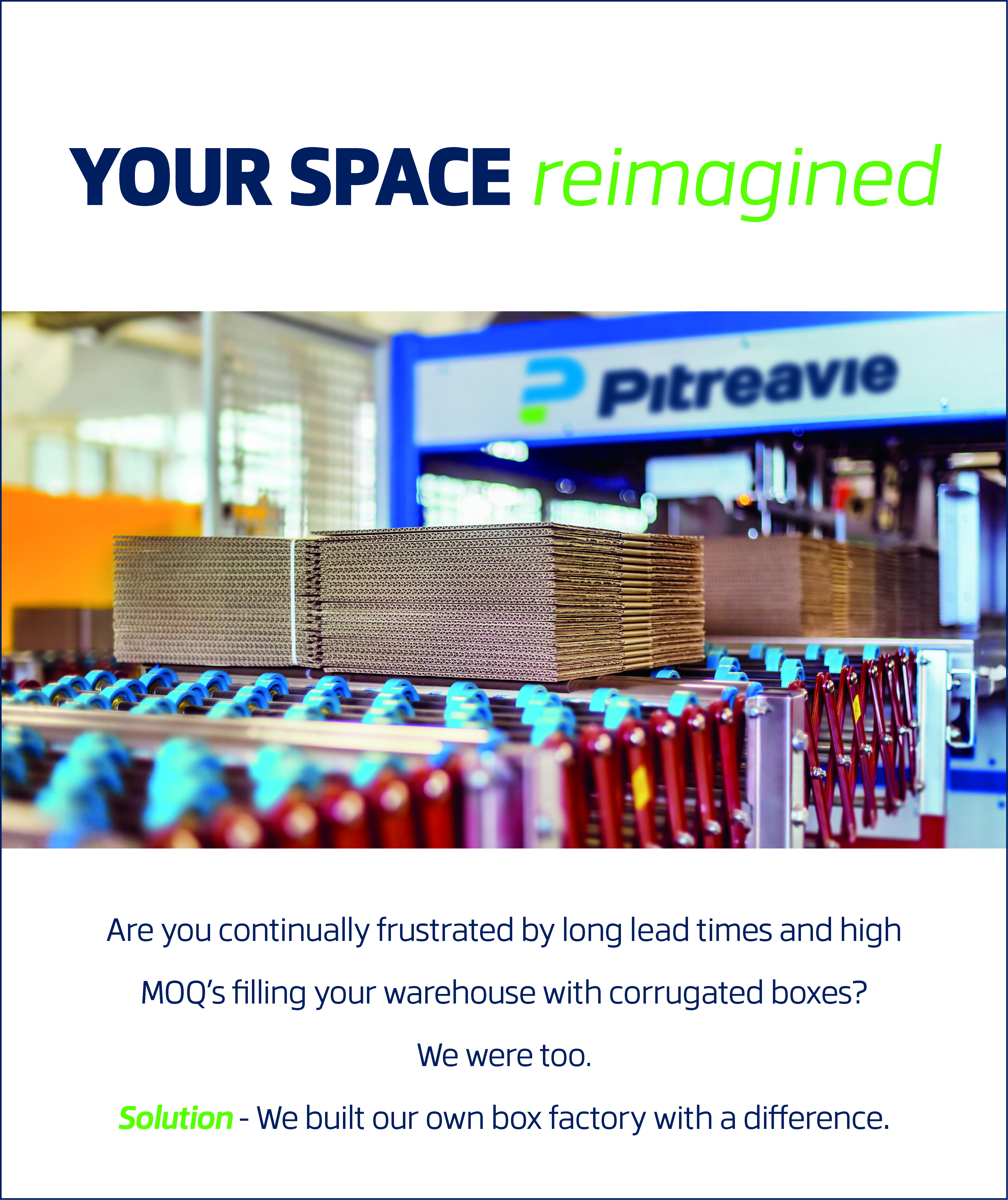 Are you continually frustrated by long lead times and high MOQ's filling your warehouse with corrugated boxes?
We were too.
Solution – We opened our own box factory with a difference.
Lengthy and erratic supplier lead times can often force businesses to hold excessive stock. This can lead to cash flow issues and a loss of valuable workspace.
But how can Pitreavie help you to protect your business against supply chain uncertainties, without compromising on space? We have the solution.
At Pitreavie, our state-of-the-art corrugated box manufacturing facility offers an enhanced range of packaging solutions with the capability to produce over 30 million boxes per year.
We don't have to rely on an extensive network of suppliers to receive our goods, we make them ourselves in-house. We can design, prototype, manufacture and deliver bespoke corrugate products in 48 hours or less.
Our stockholding 'Stock & Serve' solution is already enjoyed by many Pitreavie customers.
We also hold a range of stock corrugate items which are available for next day delivery, so you will never have to stock pile.
To find out more about our new corrugated box plant, please click here or email us at sales@pitreaviegroup.co.uk